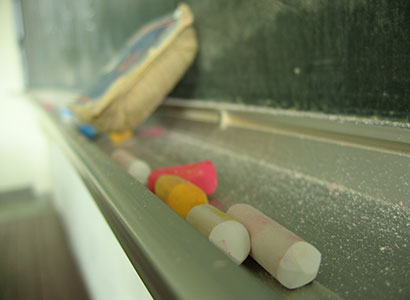 A teacher who has been described as "lesbian" has become the subject of parents' bigotry in Swaziland.
The Times of Swaziland recently reported that the unnamed individual caused a furore in the Shiselweni Region when they changed their gender appearance.
The newspaper said that the "female teacher" started "dressing like a man and wanting to be addressed as Mr and not Miss".
Although the reports refer to the teacher's sexual orientation, it's not clear if the person identifies as transgender or as lesbian.
The school's pupils are said to have accepted the teacher's identity and appearance but "the community is having none of it and want her removed," said the Times.
The parents are apparently concerned that as a member of the LGBTI community the teacher could "affect their children".
Despite demanding that the teacher be transferred from the school, it's understood that no action has yet been taken to do so.
Melusi Simelane, Communications Manager for LGBT group The Rock of Hope, told Mambaonline that the organisation came across the story in the media but have not made contact with the teacher.
"This is obviously stigmatisation based on assumed sexual orientation," he said. "We frown on this and call for the government to hasten the implementation of protection from discrimination for all persons."
Simelane is behind efforts to hold the country's first Pride event later this year, although homosexuality is illegal. He urged the teacher and other victims of LGBTI discrimination to get in touch with the organisation.
"Our office remains open and ready to help, where we can. If people need assistance, they must make contact," he said.
Swaziland is a small landlocked country in Southern Africa and is one of the world's last remaining absolute monarchies.
The post Swaziland | Parents demand removal of LGBTI teacher appeared first on MambaOnline - Gay South Africa online.