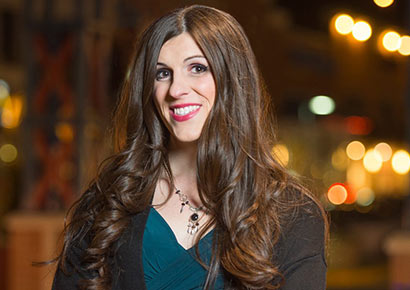 A heavy metal singing politician in Virginia has made history after she became the first openly transgender person elected to a US state legislature.
On Tuesday, Democrat Danica Roem unseated Republican lawmaker Bob Marshall, known for his notoriously anti-LGBT views.
The loss was a humiliation for Marshall who had held the office for 25 years and proudly called himself Virginia's "chief homophobe".
Roem's historic victory also means that she is Virginia's first out transgender public official.
Roem, who sings in the metal band Cab Ride Home, worked for nine years as the lead reporter for the Gainesville Times and the Prince William Times before running for office. She came out as transgender in 2013 and is the stepmom to a child.
Roem's opponents during the election campaign were accused of attacking her on the basis of her LGBT identity. This included the Republican Party of Virginia distributing flyers that used male pronouns when referring to her.
There were also claims that a conservative group contacted voters with transphobic automated telephone messages to campaign against Roem. Her supporters noted that these hate-based tactics failed to translate into votes for Marshall.
"Danica Roem's historic victory is a clear warning to anti-equality lawmakers across the country that the days of attacking LGBTQ people to scare up votes are over," commented Human Rights Campaign (HRC) President Chad Griffin.
"Danica's victory tonight is not only a victory for transgender Virginians, but for transgender Americans as well," added Equality Virginia Executive Director James Parish.
"Roem ran a smart, issues-driven campaign focused on improving the lives of her neighbours; a campaign that ran counter to her opponent's divisive and transphobic rhetoric," he said.
Roem herself stated in an interview earlier this year: "No matter what you look like, where you come from, how you worship or who you love, if you have good public policy ideas, if you're qualified for office, you have every right to bring your ideas to the table."
The post Meet America's first (moshing) transgender state representative appeared first on MambaOnline - Gay South Africa online.