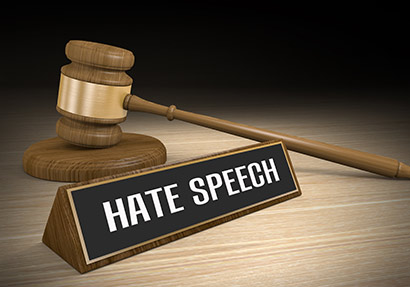 A gay Wits lecturer has been vindicated after he doggedly pursued a homophobic hate speech case against a neighbour in the Johannesburg Equality Court.
On Monday, Magistrate P J Stanford ruled in favour of Tim Trengove Jones, an English literature lecturer and cultural commentator, who last year sued his neighbour, Elvira Oelofse, for making an anti-LGBT slur against him.
Jones claimed that in a July 2016 dispute over allowing a contractor to protect their Killarney apartment complex from roosting pigeons, Oelofse called him a "fucking old queen," among other insults.
Jones, a trustee of the sectional title complex, heard the woman, who claimed the pigeons would be harmed, screaming and swearing and went to investigate. He said he tried to reason with her but that she verbally abused him in front of a group of people.
Despite her denials, Stanford found that Oelofse did indeed use the homophobic slur, as corroborated by a witness.
The court ordered her to pay R25,000 to the rights group Sonke Gender Justice. She was also ordered to unconditionally apologise to Jones in writing within 10 days and must, in the next six months, attend an anger management course and provide the court with confirmation of her attendance.
The magistrate found that Oelofse's testimony and evidence "had a number of discrepancies, inconsistencies and improbabilities" and that she was "not a credible and reliable witness".
Stanford said "there needs to be a clear deterrent to the respondent that such behaviour and verbal abuse that culminated in this homophobic insult is totally unacceptable…"
Jones told Mambaonline that he felt "emotionally relieved" at the successful outcome of the extended year-long hate speech case.
"It reassures us about a key aspect of our constitutional democracy: we have the institutions, and the institutions will see that we are protected, and that those who flout the constitution are given pause for thought."
Jones said that despite the toll the "harrowing" matter had taken on him, including being hospitalised due to stress related to the case and being accused of being a liar in court, it had been worth the effort.
"The court sent an unambiguous message that the kind of injurious, hurtful and hateful language addressed to me – and addressed to me in a public setting – is not something which our courts – and by extension, our society – will condone," he said.
Jones placed his case in the context of the recent arrest of over 40 men on homosexuality charges in Nigeria. "[My] case is an important victory in that it can give us, however, modestly, renewed confidence in, and understanding of, the privilege we have, of living in a country where the law is on our side."
The matter, he said, had reaffirmed the role of the Equality Court and he urged others who face discrimination to pursue complaints. "If one is able, one must go to the court and seek remedy. Truly, it isn't sufficient for us to write and speak about LGBTIQ rights, and then to allow our rights to be trampled on. As is said in the vernacular, 'we have to walk the talk.'"
He did issue a note of caution with regard to the understanding that the Equality Court is always a quick and cost effective means of justice for victims of discrimination, who are able to represent themselves. In Jones' matter, Oelofse brought in senior legal counsel to defend her. This meant that he in turn was forced to secure legal representation to support his case.
"I really need to thank all of those among you who have supported me, who have provided the safety net of 'community,' who have known that the issue deserves media coverage – to you all, I really have to express my greatest thanks," said Jones.
The post Equality Court gay hate speech victory for Wits lecturer appeared first on MambaOnline - Gay South Africa online.