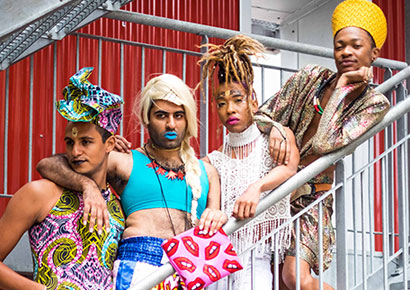 An American performance artist and a group of South African transgender and gender-non-conforming artists have come together for Femme in Public, a fierce new creative project.
In December, US performance artist, activist and poet Alok Vaid-Menon and Joshua Allen teamed up with Cape Town stylists, designers, photographers, musicians, writers, activists and performance artists to document a live fashion protest on the streets.
The Femme in Public collaboration aimed to unapologetically bring trans and gender non conforming issues to the fore, said the artists.
Vaid-Menon explained that while visiting South Africa he met up with his friend Josh Allen. "I had been to South Africa a couple of times before and knew that there were many creatives here doing incredible work to challenge legacies of colonialism and the gender binary.
"Josh and I connected with Siya and Kieron, two queer femme artists of colour from Johannesburg who were in town. We sat down over drinks and conversation and realised that we wanted to shoot together. What began as a conversation turned out to be a huge and transformative experience."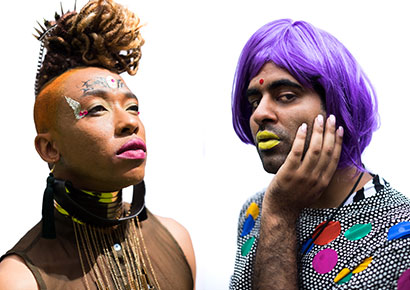 Fashion maven Gavin Mikey Collins co-ordinated and directed the shoot that saw the likes of Umlilo, Kieron Jina, Sandiso Ngubane, Githan Coopoo, Vuyisani Bisholo, Quaid "Queezy" Heneke and Allen "disrupt the heteronormative and colonial gaze with their unwavering celebration of femininity".
"With the recent advent of the 'transgender tipping point,' representation of trans people in the media continues to be of people who are binary (identifying as a 'man' or a 'woman,'), white, and conventionally attractive," said Vaid-Menon
"My work is about creating more representations of gender non-conforming people of colour who have been and continue to be at the front of the movement for gender liberation."
Photographers and videographers Jabu Newman, Alexis 'Shakalulu' Strimenos, Charles Mackenzie, Alex Hopkins (Loure Group) and Miguel Vanas, who are from all over the world but currently based in Cape Town, helped bring this celebration to life visually.
This resulted in a photo shoot, workshops and a performance event by Vaid-Menon featuring Umlilo, Kieron Jina, Sandi Blouse and Shaheed Martin at Cape Town's Deuce Bar.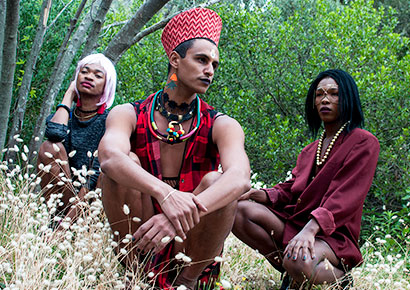 "Being 'Femme in Public' is a choice I have made to celebrate who I am and what makes me feel alive," said Kieron Jina. "We live in a very chaotic yet beautiful world of shaming people for being who they are. Femme in Public is activism."
Allen added that, "Being 'Femme in Public' is about finally bringing right to childhood wrongs."
"When I think back on all the days of changing my clothes in the bathroom after school before returning home or all the nights of wearing a big jacket home on Friday night after a party to hide my outfit. Being 'Femme in Public' is about finally being able to hold my head high and be confident as exactly who I am," said Allen.
Check out images from the Femme in Public Cape Town photo shoot below.
Femme in Public South Africa from Jabu Nadia Newman on Vimeo.
The post Femme In Public: A creative spotlight on trans & gender non-conforming identities appeared first on MambaOnline - Gay South Africa online.