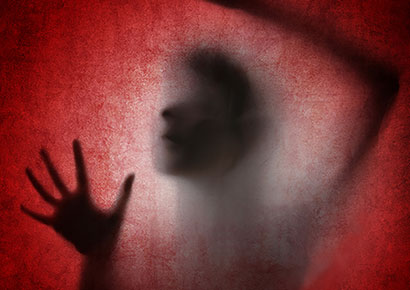 Potchefstroom's LGBT community has been shaken by another possible hate crime incident after a young lesbian woman was attacked and raped.
According to reports from local activists, on the night of 31 March, the 26-year-old was talking to a friend on the phone outside her home in Mohadin, Potchefstroom.
As she was chatting, three men grabbed her and pulled her into a stretch of veld, where they assaulted her. They hit her on the head with a stone, stabbed her in the left side of her back and kicked her in the face.
The men also covered her mouth when the woman attempted to scream or cry out. Two of the attackers took turns to rape her. The men then fled, taking her cell phone, wallet and other personal possessions.
The woman is expected to make a full physical recovery. It is unclear to what extent the victim's sexuality was a factor in the attack.
Thabiso Mogapi wa Tsotetsi, Chairperson of Action For Social Justice International, told Mambaonline that three suspects have been arrested. Two are minors and one is 19-years-old.
Potchefstroom has been the site of a number of horrific hate crimes in recent years. In August 2016, Lesley Makousa, a 17-year-old LGBT school pupil, was strangled to death with a shoelace. His body was found in the veld in the Promosa township.
In November 2015, 35-year-old music student Bobby Motlatla was stabbed 39 times in his Potchefstroom flat. That killing still remains unsolved.
Tsotetsi expressed his frustration at the continued LGBT attacks in the area. "Our dialogues are not working. We need to look at how we raise awareness and need to do a door to door campaign and ask people what they don't understand about the LGBT community," he said.
Tsotetsi also believes that government must ensure that there are consistent and ongoing awareness and sensitisation campaigns about sexual and gender minorities.
"Poeple don't know if they are safe. The LGBT community is getting worried and starting to fear for their life. We are asking, 'Who is going to be next?'"
The latest Potchefstroom incident was reported just days after a burnt out body, believed to be that of 28-year-old Nonkie Smous, an openly lesbian woman, was discovered in Kroonstad.
The post Lesbian woman raped and stabbed in Potchefstroom appeared first on MambaOnline - Gay South Africa online.